Small Business Resources (SBR) works with leading brands to help them acquire new
customers thru Magazines, Newspapers and Catalog Advertising. Depending on the client's
goal of building brand awareness or direct selling, SBR can build a unique marketing campaign
that will generate impressions, leads and sales.
SBR works with a variety of National Magazines, Newspapers and Catalogs, both small
business and consumer, and is able to provide cost effect advertising vehicles such bind - ins,
blow ins, gatefolds as well as pages of advertising. Our Media partners are able to customize
campaigns to fit within each advertiser's geographic coverage.
Thru SBR's media mix, our advertisers have been able to acquire new customers, and
enhance brand awareness, while exceeding forecasted response rates.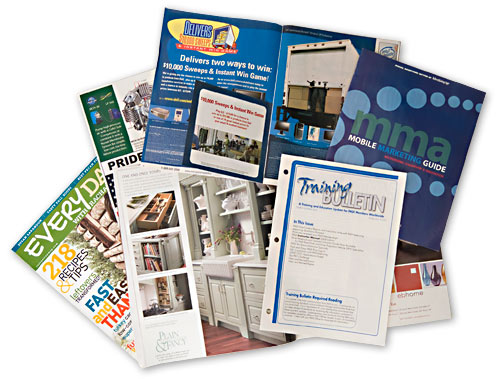 Product Catalogs